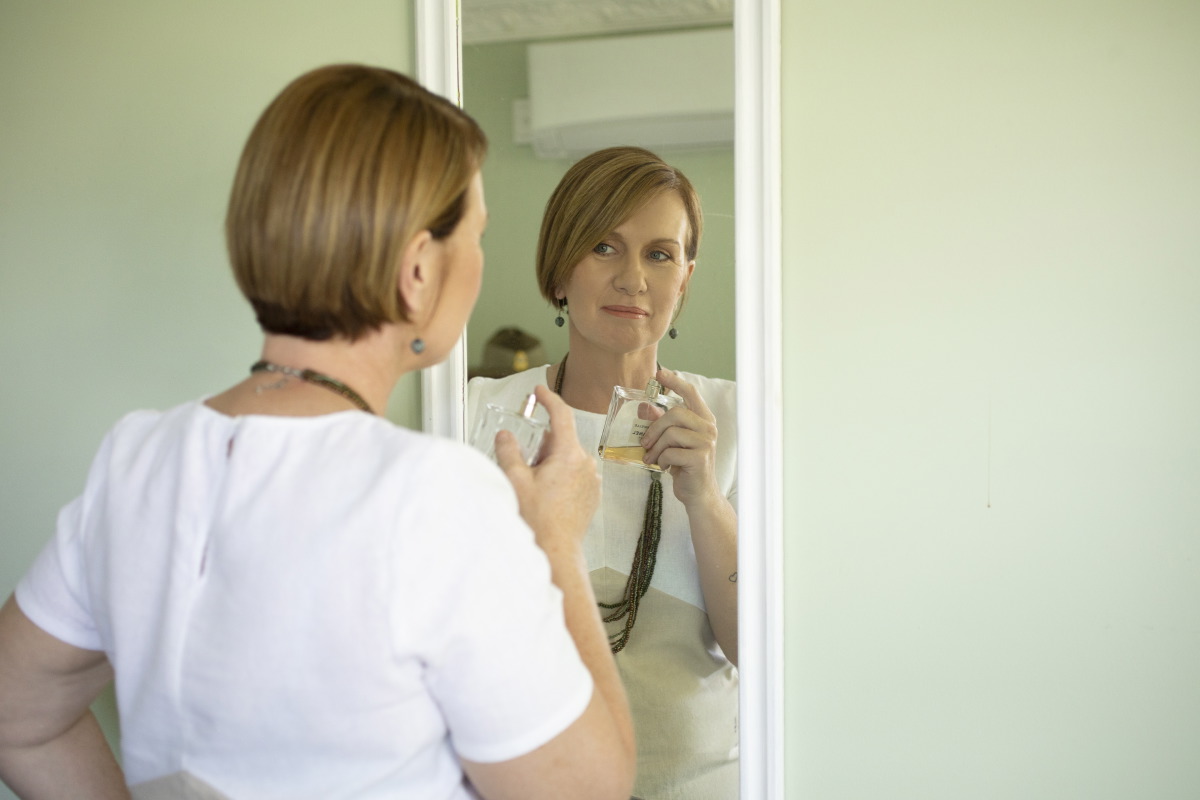 The running commentary inside your head reminds you of all the things that are wrong in your life.
It can steal your happiness.
It might feel like a song on repeat and all you hear is the put downs and all the ways that you have done wrong.
It can hinder your relationships, your work, your life. 
To steal back your happiness from the Inner Critic you need to create a relationship where you are in control, being able to understand, question and separate what is real or not are tools to create the life that you want to live. 
As part of the Inner Critic Course you'll get access to 10 videos and 2 worksheets to guide you through the program.
You'll learn usable tools for your toolbox, to change your relationship with your Inner Critic and create an ongoing plan for your own personal development.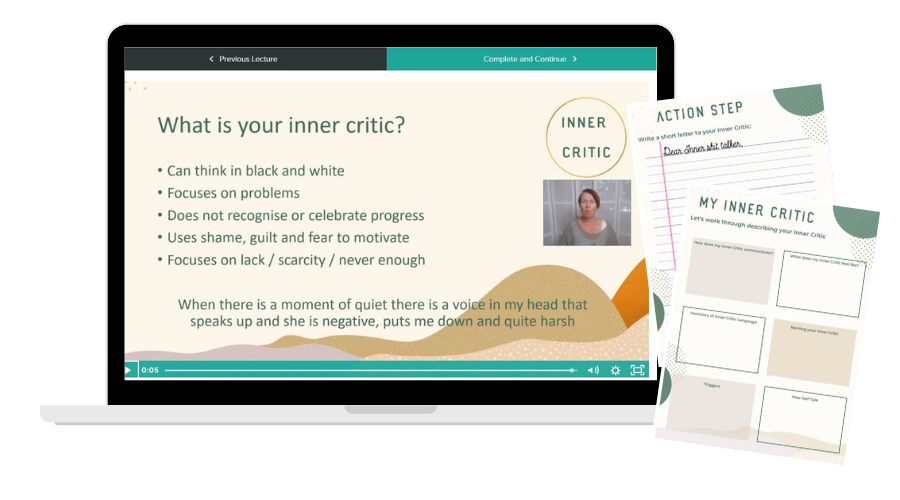 But what you really get is control of your thoughts, turning them into a positive lens.
This is all about taking back your own happiness and having a relationship with your Inner Critic.
This course leaves you understanding that inner dialogue but better than that, helping you to sift through so you start living a life you love.
It creates an opportunity for you to chase all the things you love in life – removing shame and guilt. 
This is perfect for you if...
If you are wanting to live your best life, be the best version of yourself and be happy then this is for you.
If you want to let go of the blocks that hold you back and jump at opportunities you have found the right course. 
If you are ready to put in the work to understand your Inner Critic, and learn tools to help you live with it, not fight against it.
"Thank you Kylie, I literally have goose bumps listening to you speak about the Inner Critic – it is scary that you know exactly what is happening in my head. What you said helps me a lot – I now know I can change how I think and be happy"
Open Arms Peer Network participant 
To work on your fitness you would pay anywhere up to $50 a week for a gym membership – this course gives you four weeks and tools that will last. Make your personal development just as important as getting fit – this is getting mentally fit. 
Is this course just for women?
No not at all, this course will help no matter the gender or even different type of work environments – basically this course is for everyone.